UST-20LX-H01
Overview
20m measurement data, combined with 0.125º angular resolution offers high quality data output via Ethernet for fast data processing in a wide range of applications.
Common Applications
SLAM
Interactive Displays
Geomapping
Operation Benefits
Indoor/ Outdoor - Indoor
Range - 20m
Scan window/ angle - 270°
Communication - Ethernet 100BASE-TX
Dimensions (l x w x h) - 50mm x 50mm x 70mm
Weight - 130g
Technical Information
Technology - Time of Flight LiDAR
Range - 20m
Field of View - 270°
CAD dimension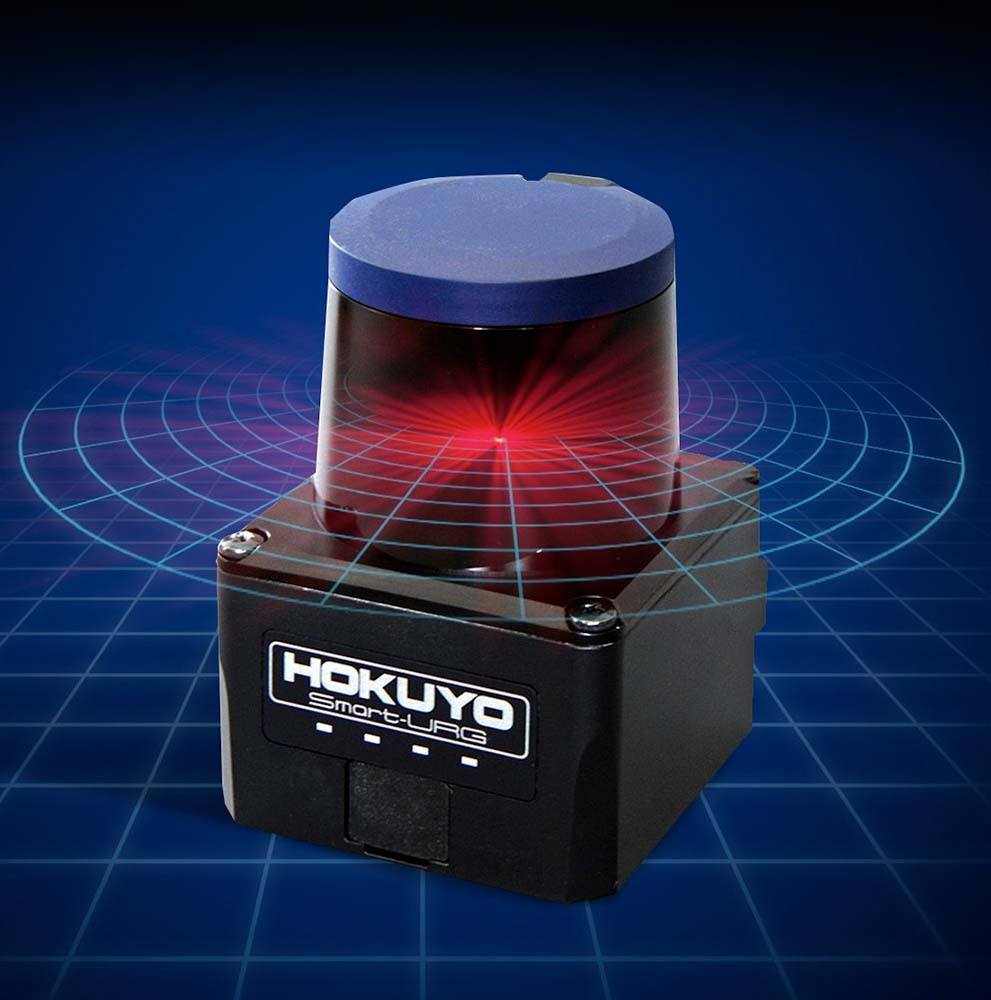 With an angular resolution of 0.125º & a measurement range of 20m the UST-20LX-H01 combines extreme levels of accuracy with a significant range. Additionally a fast scan speed enables this device to provide market leading performance within a compact housing, offering scope for a wide range of applications.
Range - 20m

Field of View - 270°

Resolution - 0.125°

Scan Speed - 40Hz (25ms)

Multi Echo - No

Type (2D/3D/RADAR) - 2D

Supply current - 150mA or less (during start up 450mA is necessary)

Output - Synchronous Output, photo coupler open collector output 30VDC 50mA MAX

Input - IP reset input, photo-coupler input (current 4mA at ON)

Weight - Approx. 130g (excluding cable)

Accuracy - ±40mm

Operating Temperature Range - -10ºC to 50ºC Less than 85% RH (Without dew, frost)

Detection range - 0.06m to 20m (White Kent Sheet) Max.60m

Detection range at 10% reflectivity - 0.06m to 8m (diffuse reflectance 10%)

Resolution - 0.125°

Repeated accuracy - Standard Deviation σ < 30mm

IP Rating - IP65

Connections - Power source, I/O cable: 1m flying lead, micro USB

Light source - Laser semiconductor (905nm); Laser class 1(IEC60825-1:2007)

Supply voltage - 12VDC / 24VDC (Operation range 10 to 30V ripple within 10%)